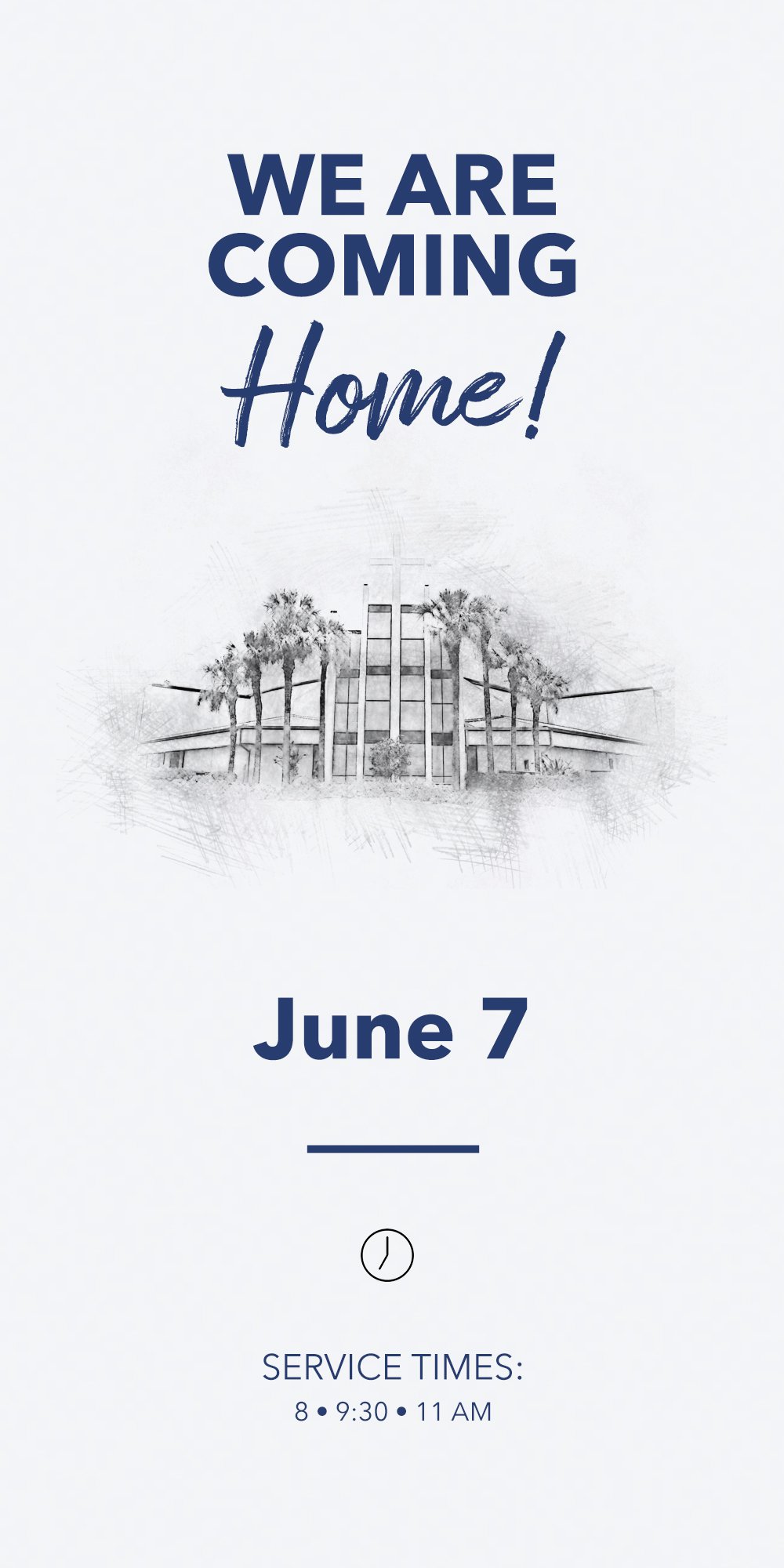 Things You Need to Know:
Socially Distanced Designated Entry/Exit Paths
Family Services
Volunteers will have masks and masks will be available
Guided Seating with Host/Co-Host to assist with distancing
Kids' Activity Packets available
Touchpoints cleaned in between services
We look forward to seeing you, but return when you feel comfortable
Online LiveStream will continue at 9:30 and 11 AM
Sunday Morning Kids, Students, and Adult groups will resume July 12
Phases of Re-Gathering
PHASE 1 - June 7
We will have worship services only on Sunday mornings at 8, 9:30, and 11 AM. Kids', Student, and Adult Groups will not be meeting on Sunday mornings at this time as they continue to meet virtually or on-campus during the week. Numerous measures will be taken to make Sunday mornings a safe and family friendly gathering.
PHASE 2 - July 12
We will begin phasing in on-campus Kids', Student, and Adult Groups at this time with safety measures in place.
PHASE 3 - Mid-August
We will be back in full swing with activities and groups on campus as we kick-off the new school year with safety measures in place!
(Please note: The phases are subject to change based on weekly evaluation by Central staff and local and state guidelines.)