Helping students grow closer to Christ and closer together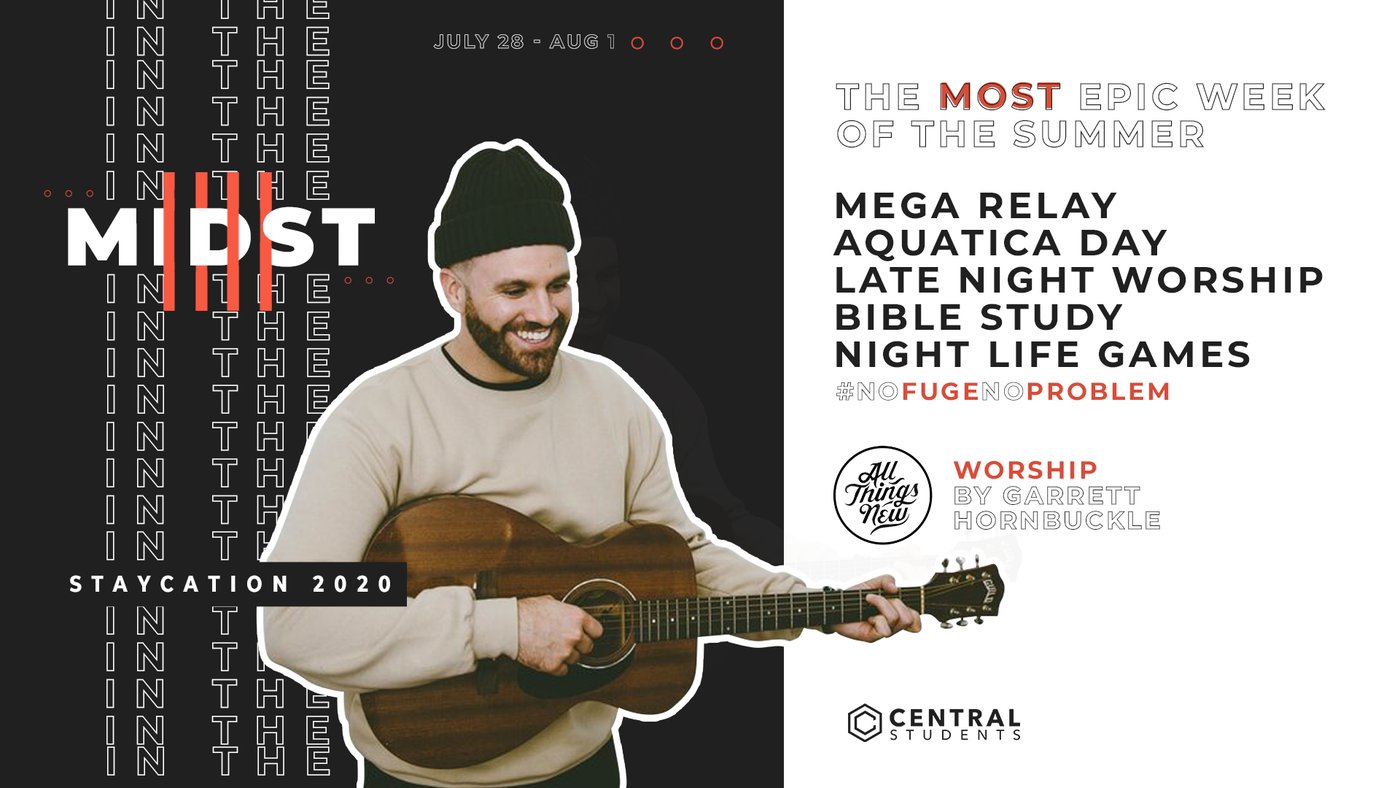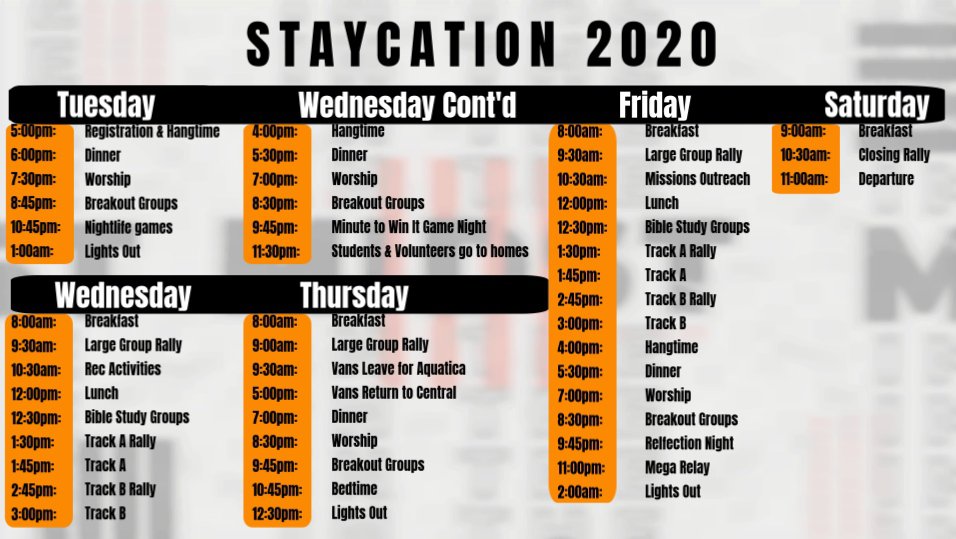 Staycation 2020: In the Midst
July 28th - August 1st
In the Midst: We all have had seasons of our lives where we needed to know that in the midst of everything, God is still faithful to us. The theme for this week will take students through Moses' Journey of Faith throughout the various moments of his life. The goal is for students to see the faithfulness of God through every season of life and how God's faithfulness to us should lead us to respond with faithfulness to him. In the midst of great adversity, God has not left his people and he does not leave us.
Mission: To glorify God by raising up the next generation of church leaders, missionaries, worship leaders, pastors, and servants of Christ.
Vision: We desire to foster a Christ – centered community where students grow closer together with the ultimate goal of growing closer to Christ. First and foremost, we yearn to see students come to a saving faith in Jesus Christ. Secondly, we want to equip students with all that they need to grow in their relationship with Him. Thirdly, we desire for students to discern how God has uniquely gifted them to serve within the church and also carry out the great commission. Lastly, we aim to equip our students with the tools and resources to do so.