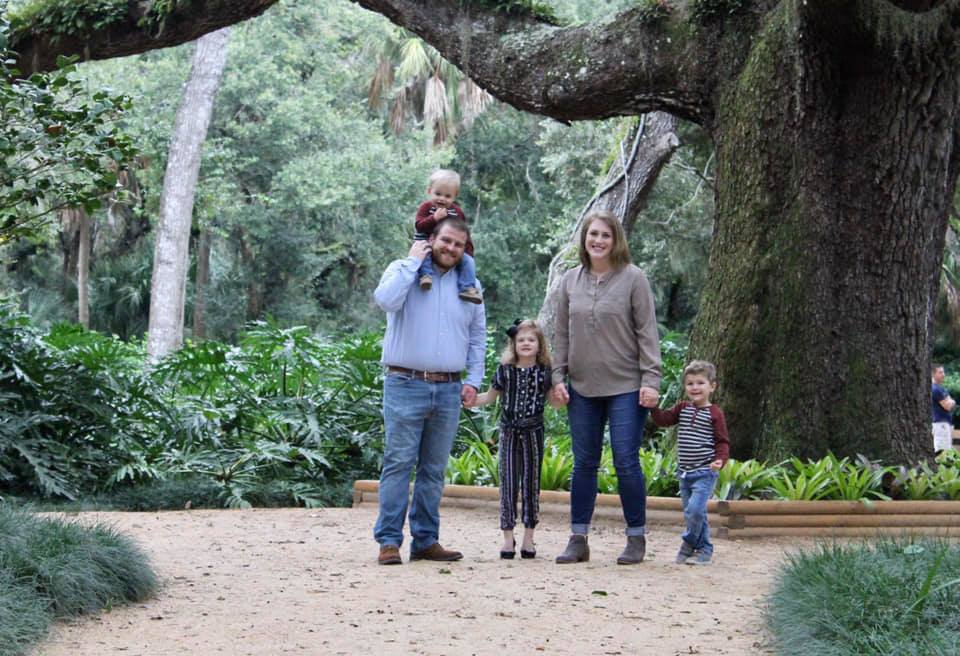 Meet Ethan Crowder:
Ethan Crowder is a Florida native who grew up in Keystone Heights, FL where he met his wife, Anna, and married not long after high school. Ethan attended and graduated from The Baptist College of Florida with a Bachelor's Degree in Christian Studies. He continued his education at Southern Seminary and Southeastern Seminary where he earned a Master of Divinity and Master of Theology. He has served at churches of various size in the areas of Student Ministry, Discipleship Ministry, and Lead Pastor. He currently serves as the Lead Pastor of First Baptist Church of Bunnell, Florida.
Ethan has been married to Anna for eleven years and they have 3 children with one on the way in November. Norah is 6, Haddon is 4, and Graeme is 3. The Crowders enjoy Disney, Gator sports, outdoor activities, and reading.
Ethan begins his ministry at Central on Sunday, July 19. We are excited to welcome Ethan, Anna, Norah, Haddon, and Graeme to the Central family!
The Role of the Family Pastor:
The Family Pastor, formerly the Discipleship Pastor, will serve as the champion for discipleship, groups, marriages, families, and missions. A key goal is to provide an environment of making disciples in which everyone is consistently taking a next step in their faith. This will be accomplished through strong groups/community, strong marriages, and strong parents. These key areas will be cultivated through the following means:
1. Serving as the leader of the Family Ministry Team, which includes Kids' Ministry, Student Ministry, and Legacy Adult Ministry.
2. Develop a system of making disciples for adults which includes the formation of groups, recruitment and training of leaders. Implement a leadership pipeline for developing, training, and retaining leaders. The Family Pastor will oversee all Adult Central Groups.
3. Believing parents are the primary spiritual leader of their children, the Family Pastor will work with the family ministry team to encourage, train, and equip parents in this role.